When we did our planning for 2020, I sure did not expect a pandemic at the top of my list.
One of the benefits of being a homesteader, though, is general self-sufficiency and preparedness should help you out regardless of what the world throws at you. Even still, there was a great deal learned from the past month.
1. Learn from purchase and out-of-stock trends.
A respiratory infection causes a toilet paper shortage? Just something to chew on as you think about your self-sufficiency and resilience. It is not a bad idea to take note of what stores have and don't have in these times of crisis then adjust your preparedness plan accordingly, especially if what they don't have is something you need. A few more chickens may not be a bad idea, so that you won't run out of eggs or meat! Some extra paper good storage may also be prudent.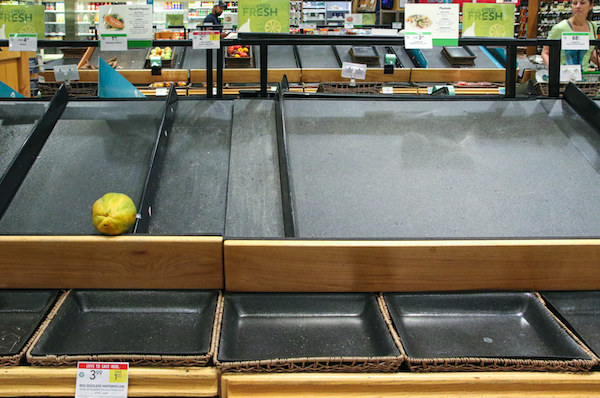 2. Pay attention to world news and micro-trends.
Back in January a few friends posted about COVID and China. I did a little reading, and immediately we started to take some precautionary steps. We begin to deepen our pantry - extra frozen fruits and vegetables, extra dry goods, extra frozen meat. We moved up putting back out the irrigation in our high tunnel so we could plant as soon as the weather made it possible.
We also re-supplied our elderberry business a month or so early. So, 30 days later, when COVID-19 came to the US and elderberries became unobtainable at anything less than 2 to 4 times their regular price, it didn't impact us. We were overall, entirely, already, ready. With SARRS, Ebola, H1N1, shaking the country before, and COVID-19 shaking it now, this will not be the end to international health emergencies. Stay vigilant to world news, and taking it seriously will help you early on. If you are not a homesteader, times are changing; it might be time to be!
3. Acquire a new skills and the right tools to do it.
You can't find rice, flour, or any similar items for a hundred miles or more or more in the US right now. When a store gets it in, you can waste half a day standing in line for a package of toilet paper and a bag of rice or flour. Plus, you run the risk of exposing yourself to pathogen carrying people. Gain skills so you can harvest and prepare what you are looking for in stores, yourself! Who has the time to stand in a line for hours anyway?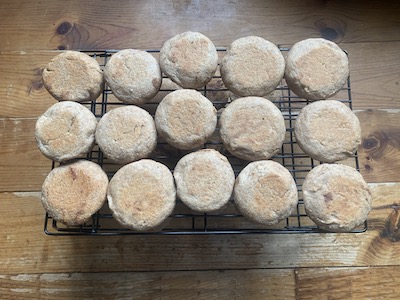 A grain mill not only saves you money, but provides a way to make staple items in almost any circumstance. These spelt sourdough english muffins will last our large family many meals.
While restocking the local food buying club, I help run in Louisville, I noticed a clear pattern in terms of what was and wasn't available. Any processed grains, canned items, were gone… but, oat groats, spelt grains, anything that required a grain mill and a bit of skill - it was still there.
This is where having skills makes a big difference in how you can navigate a situation. A grain mill enables you to not depend on what you purchases from the store. Stored grains can last fora decade or more, whereas flour at best can last a year or so and isn't nearly as good for you healthwise.
I cannot emphasize enough how useful a grain mill can be. Get one that has a non-electric option so if you lost power, you can still operate. We have had one for over fourteen years, and has saved us thousands of dollars and drastically improved our health.
Is the store out of veggies? In much of the country, spring wild edibles are soon or already available: young dandelion, dock greens, onion grass, and many other options. The best part is they are right out on your land or in your front yard. Now all you have to do is be able to identify them and harvest them properly. Can you? If not, time to invest in becoming a skilled forager!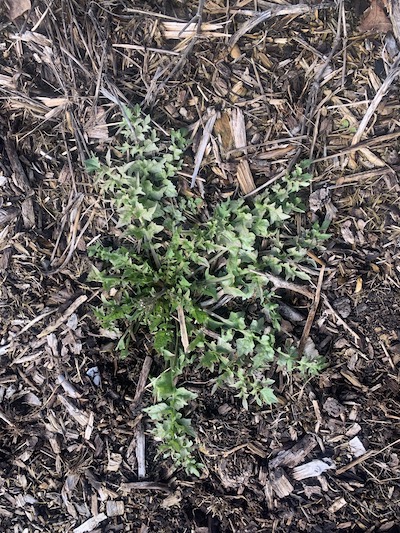 When stores are empty, what you grow and forage can see you through.
4. Self-sufficiency provides a measure of sanity and security.
Honest question, how prepared were you this past month? Among my homesteader friends, for most of us, while we are watching the situation with care and concern, overall, it is business/life as usual, unless it is someone whose work has been disrupted. A pantry full of food, a pile of wood for heat and cooking, animals on the hoof and claw, fruit on the tree, and vegetables below, on, and above the ground. Pillaged supermarkets and long lines for toilet paper aren't a problem when you keep a spare hundred rolls in a barrel under the side of the barn and an array of "ready to eat" things in the yard! Prepared people make situations like the past month so much better, not only for ourselves and our families but everyone else. We are one less set of bodies clogging up the stores, one fewer persons buying a dozen eggs, and one less person possibly spreading a pathogen too.
What have you learned from the past month's panic? Where do you want to grow in skills or self-sufficiency for the next time something like this takes place?
Meet the Author
John Moody and his family farms and homesteads on 35 acres in Kentucky. He speaks at many local, regional, and national events on food, farming, and nutrition. He is the author of several books including The Elberberry Book and The Frugal Homesteader.