During Herbert Hoover's 1928 bid for the presidency, his election campaign promised a chicken for every pot and two cars in every garage. Unfortunately, those promises were derailed by the Great Depression that started just a few months after he was elected, but it remains a great sentiment to this day.
Not only can one whole chicken be transformed into several meals for an entire family, it's also one of the easiest and cheapest animals to raise for meat. I take great satisfaction in preparing a meal raised almost entirely on my little homestead, and raising chickens makes that possible.
Raising chickens is not that difficult, and butchering chickens is made a lot easier with the help of quality tools, like a poultry scalder and a chicken plucker.
For some reason, though, cooking a whole chicken is often intimidating. It's sad, because roasting a whole chicken is a versatile and cost-effective cooking method. Today, I'm showing you how to easily transform a whole chicken into multiple delicious meals your family will love.
Nothing has to go to waste when you cook a whole chicken so don't throw anything out until you read this entire post.
Oven Roasted Beer Can Chicken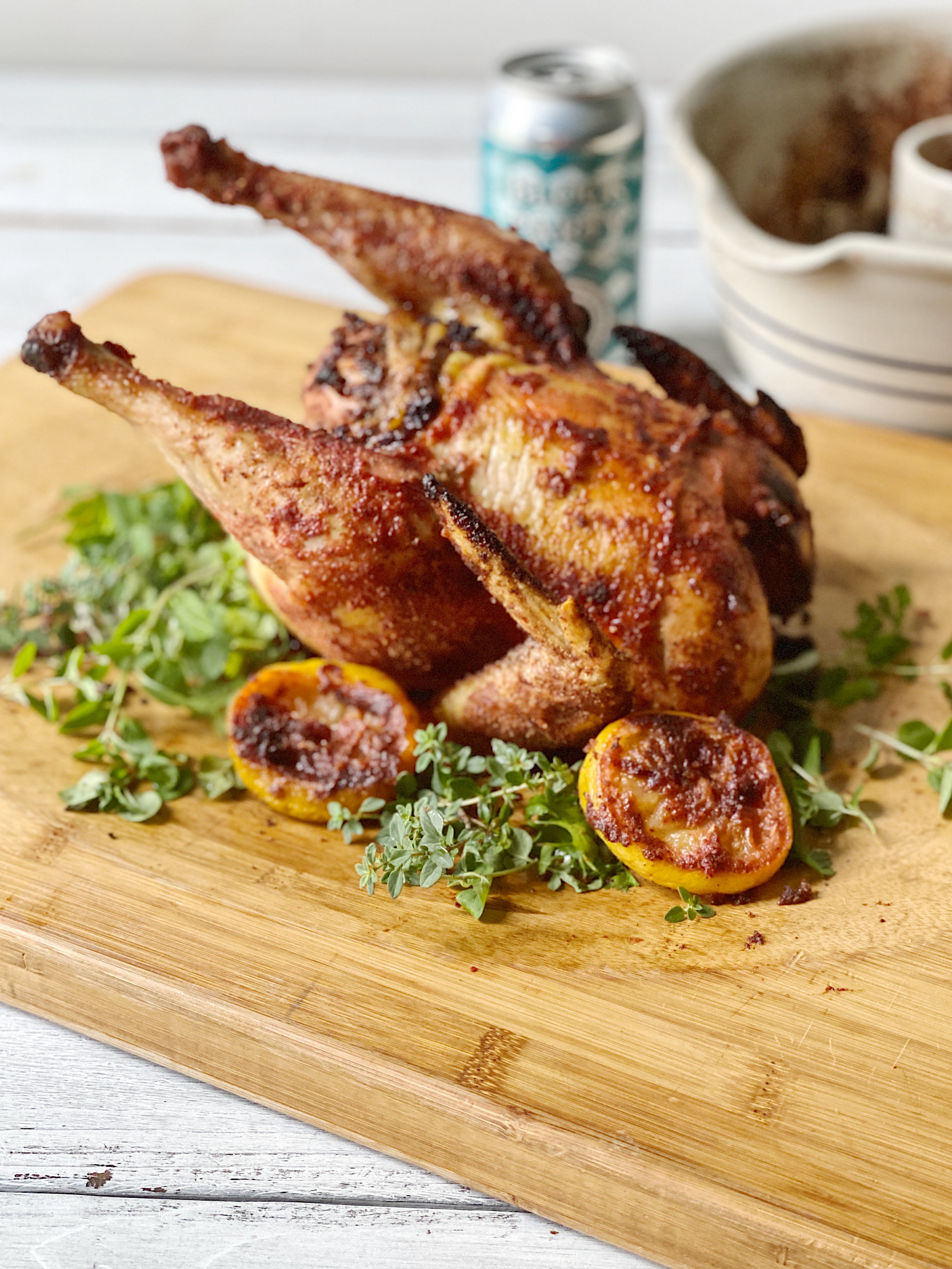 Oven roasted beer can chicken tastes like you slaved all day over a hot grill. Because it's baked in the oven, though, it's just a few minutes of prep work to put a fantastic chicken dinner on the table.

Serves: 4
Prep time: 10 minutes
Cooking time: 1 – ½ hours

Ingredients:
2 tablespoons brown sugar
2 tablespoons onion powder
2 tablespoons dry mustard
2 tablespoons salt
2 tablespoons cumin
2 tablespoons paprika
1 tablespoon garlic powder
1 tablespoon cayenne, optional if you want a little heat
1 tablespoon black pepper
2 tablespoons olive oil
Juice of one lemon
Oil spray
1/3 can beer
4-5 pound whole chicken, neck and giblets removed
Directions:
Preheat oven to 350 degrees and make sure the oven rack is in lowest position. Mix spices together in a small bowl. Mix the olive oil and lemon juice in another bowl. Spray a stoneware chicken cooker with oil, then add beer to the center until it's ¾ full. Mix 2-3 tablespoons seasoning mix in with the beer. Rub spices inside the chicken, then stand the chicken up over the center cup and rub the remaining spices all over the chicken.
Next, drizzle oil / lemon mix over the chicken. Roast the chicken for 1 – 1 ½ hours, until the thickest part of the chicken registers 180 degrees with a meat thermometer. Make sure to save the leftover juices and spices in the chicken cooker and the carcass for making stock.
Note:
You can eat this delicious roast chicken just as you would eat any rotisserie chicken. We like to slice the meat for one meal, then pick off all remaining meat for another meal. I freeze leftover chopped chicken in two-cup portions for other recipes. Make sure to also use the bones, skin, and any leftover pieces such as neck or giblets for making stock and / or soup.
Homemade Chicken Stock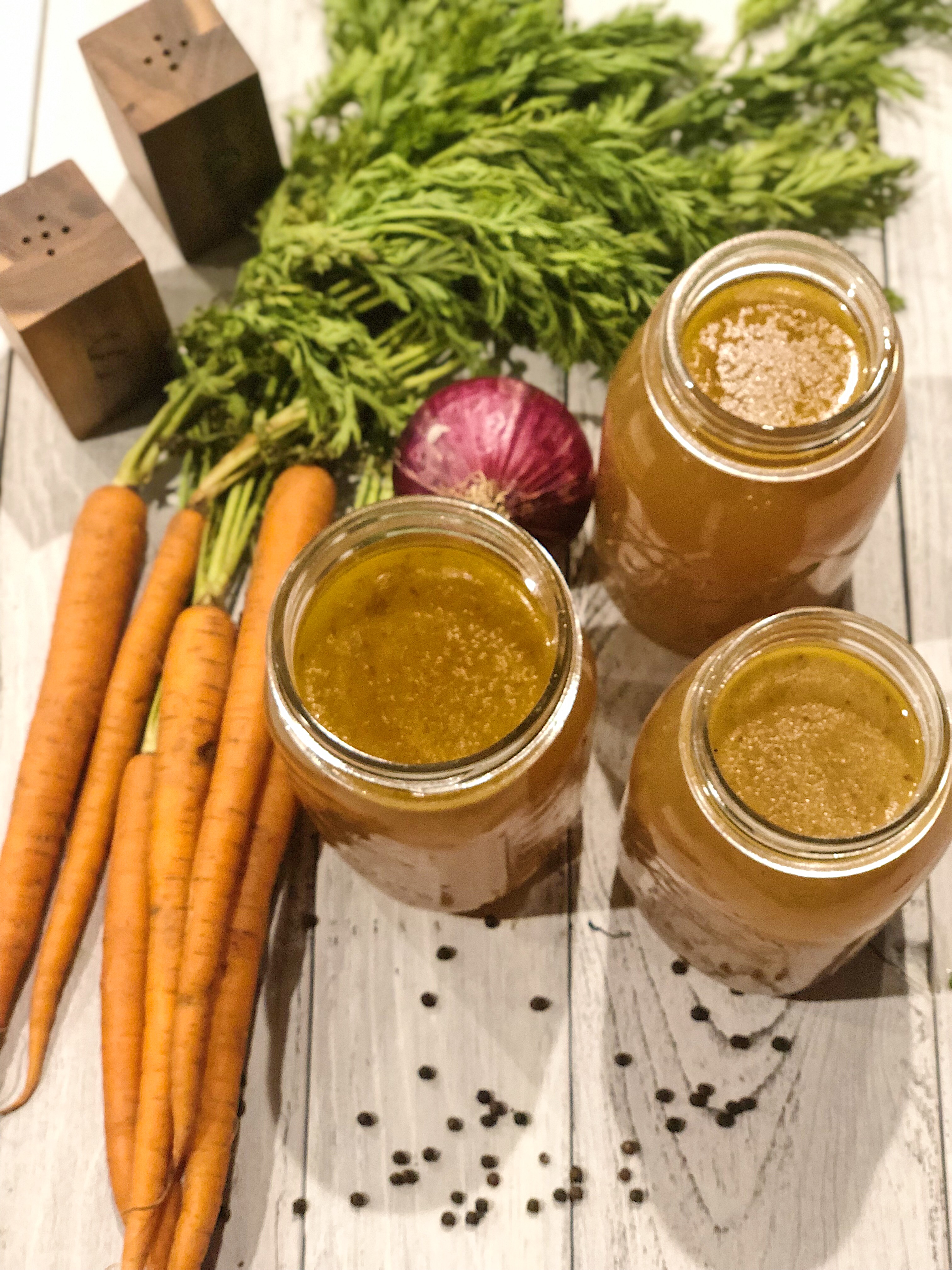 There are several ways to make homemade chicken stock: on the stove, in a slow cooker, or in an electric pressure cooker. To get a rich bone broth, however, you'll want to cook it for up to 24 hours on the stove top or in the slow cooker.

Prep time: 10 minutes
Cooking time: varies from as little as one hour to as many as 24 hours.

Ingredients:
Chicken carcass, meat removed (or 1-2 chicken carcasses, meat removed)
Reserved spices and liquid from the roast chicken recipe above
3 tablespoons apple cider vinegar
1 large carrot, chopped into large pieces
1 large onion, halved or quartered (leave the skin on if desired)
2 celery stalks, chopped into large pieces
1 head of garlic, halved crossways
2 teaspoons salt
1 teaspoon whole peppercorns
Filtered water to fill the pot
Directions
Put the meat carcass in a large pot and fill the pot with filtered water. If you have the chicken neck or giblets, add them to the pot too. Add the apple cider vinegar and bring the pot to a gentle boil. Skim off any foam that rises to the surface. Then add the chopped vegetables and spices and cover the pot. Continue boiling gently for 1-24 hours. Let broth cool to room temperature and strain bones and vegetables from the stock. Store stock in the refrigerator for 4-5 days, or freeze for several months.
What to do with Leftover Chicken
Even better than the delicious roast chicken and the stock, is the leftover chicken which can be used in a number of recipes. Some of our favorite ways to use leftover chicken include soups, salads, chicken burrito bowls, chicken taco zucchini boats, chicken alfredo, even flatbread pizza! For all of these delicious recipes and information on raising chickens for meat, make sure to grab a copy of my book, Raising Chickens for Meat.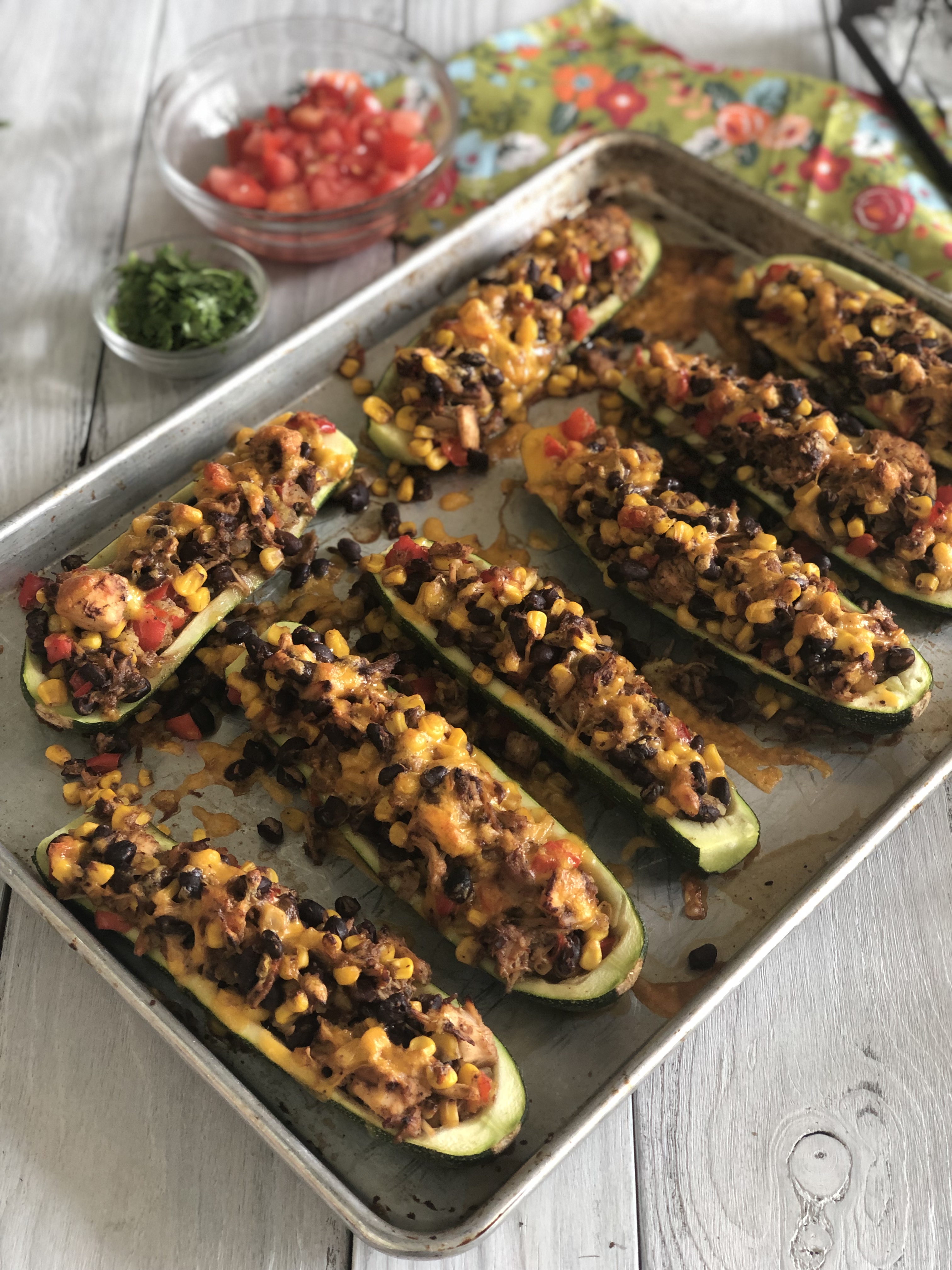 The options are endless, so roast a beer can chicken today and fill your freezer with delicious and nutritious meal components your family will love.
ABOUT THE AUTHOR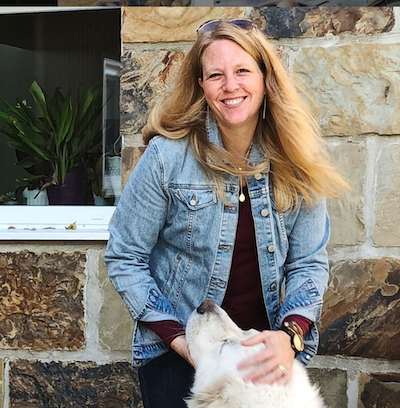 Michelle Marine is an Eastern Iowa based writer and content creator focusing on eco-conscious family living and travel. Simplify, Live, Love encourages busy families to lead healthier lives and to focus on what matters – good food, fun memories, and dear family and friends.