Creative Homemade Gifts
It's no secret that 2020 became the year of homemade sourdough bread, followed by a surge of home canning and other diy projects! It has truly been a time to learn new home-based skills, and the holidays are a great reason to share some of your creative bounty. From homemade jams and jellies to spice mixes, pickles, and even tea blends, there are a variety if ways to dress up your goods into cute homemade gifts. Even if you are not-so-confident with your cooking skills, that is not a deal breaker, there are tons of cool DIY kits out there that make gifting super easy - and perhaps a few you never considered!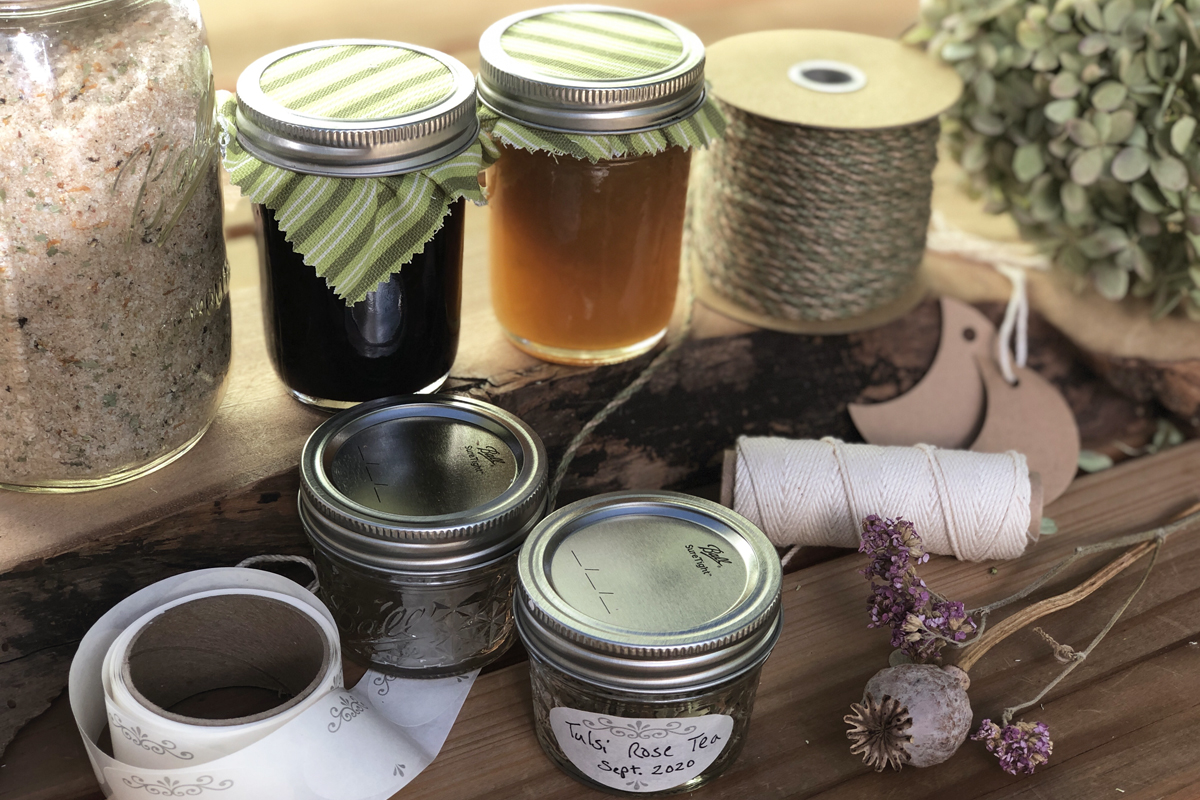 DIY Kits for Adults
Gift-giving for adults can be tricky, but DIY kits involving food are one of the best options for all of your foodie friends. When the slower days of winter set in, cracking open a step-by-step kombucha kit, a cheese making kit for beginners, or a perhaps even a hard cider kit (wink, wink) can be a fun and engaging activity that brings life to your kitchen. Fermentation kits in general require a bit of set-up (perfect for a weekend), after which you get to observe the bubbling and brewing over the next several days or weeks, and finally to divulge in your own homemade ferments!
Butter Making DIY Kit
Looking for a gift for your homesteader friend that has it all? Consider a complete butter making starter kit. A classic butter churner can whip up fresh butter in only ten minutes, and it's pretty fun taking turns with the family (children love that simple crank design!). Butter paddles let you shape your fresh butter without it melting in your hands, and a French butter keeper is a pretty handy way to keep soft butter around in warm weather.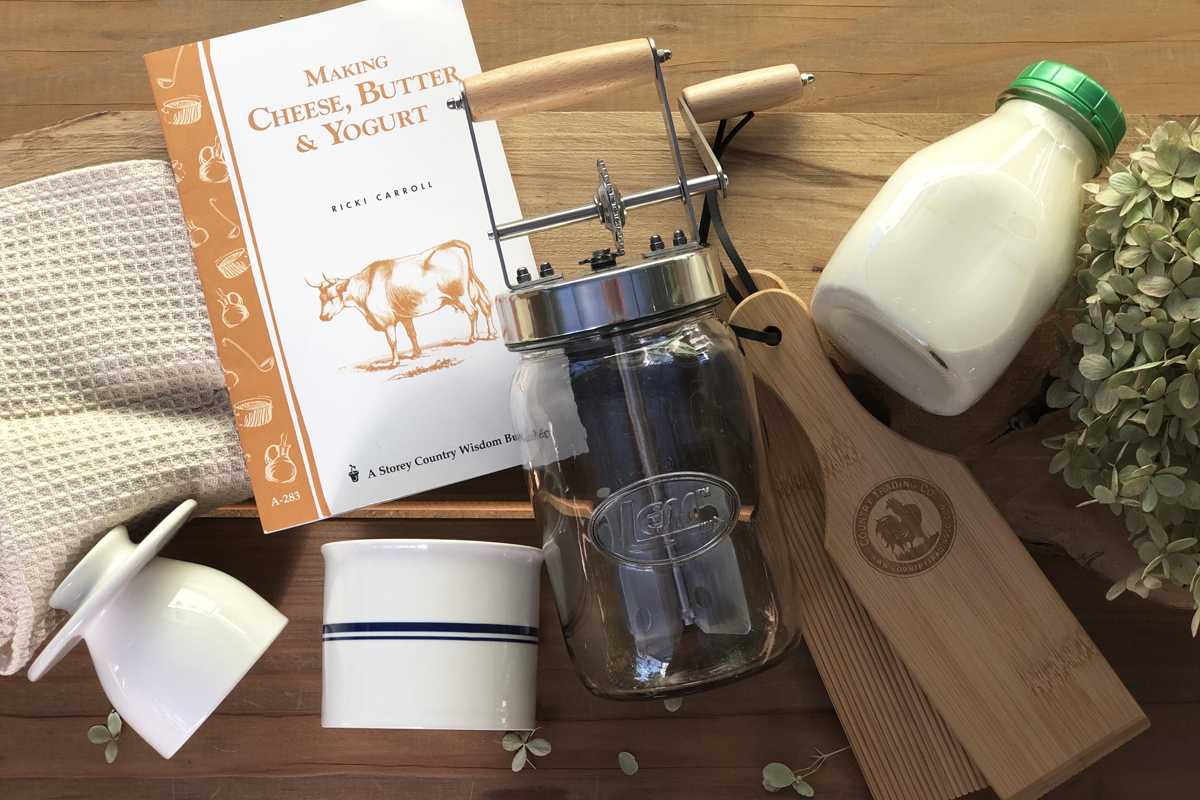 Simple Gift Wrapping Ideas for Mason Jars
Glass mason jars are lovely on their own, but there are a few simple things you can do when it comes to gifting. Pinking shears are an easy way to cut a decorative zigzag edge onto fabric. For regular-mouth jars, cut approximately a 5" circle or square. Lay the fabric over the lid and screw on the metal screwband. Attach a cute gift tag with butcher's twine, baking twine, or yarn, and consider adding a sprig of dried flowers or herbs. It's really that simple! Cute sticker labels are also nice, and curating a gift basket of several homemade goods can make excellent gifts for your foodie friends. Use shredded or tissue paper for filler, add a bow, dried flowers, recipe cards, and you are set. Happy gifting, and I hope you all have a wonderful holiday season!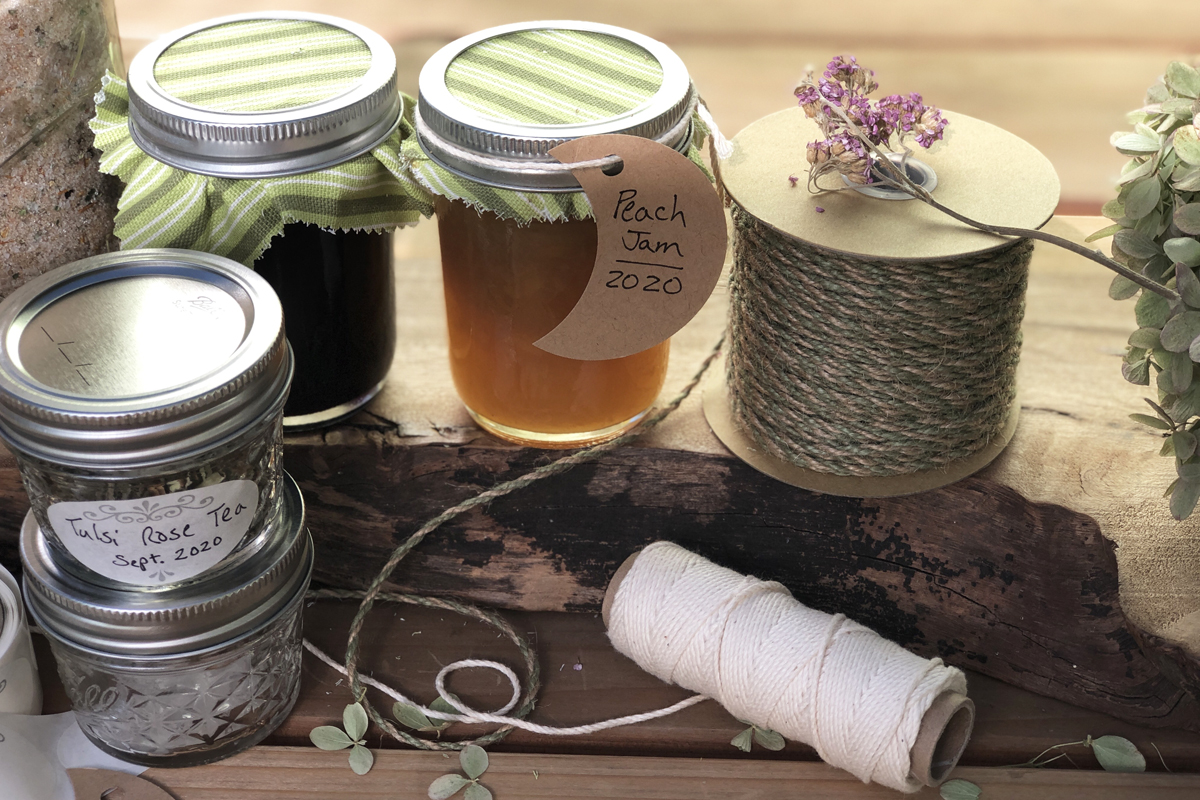 About the Author
Sienna Orlando-Lalaguna is the owner and maker behind Sienna Ceramics. She is a foodie, urban gardener, and plant-lover with a background in professional cooking. Her interest in food preservation stems from a love of local, organic produce, and a desire to extend the harvest from season-to-season. Sienna is interested in reviving the knowledge of fermentation, and bringing this ancient process back into modern communities like yours!