Sauerkraut is one of those foods that's simple in concept, yet quite intimidating. It's like sourdough bread – just a few ingredients and a little time transforms these traditional foods into nutrient-rich staples. Even I, an experienced home cook, have felt hesitant to ferment cabbage in my own kitchen.
That's the beauty (and brilliance) of the Kraut Kit by Farm Steady. Everything you need to make a simple batch of sauerkraut at home comes in a convenient little kit. There's even an instructional video that is sure to take all of the guesswork out of the process. I've made many batches of fermented vegetables in various vessels, and even still, I felt more confident with the video guidance.
With all of the materials gathered (i.e. the Kraut Kit and a head of cabbage) I whipped up a small batch of sauerkraut in 15 minutes or less. I highly recommend the simplicity of this product but I'll share a few tips to heighten your experience:
1. Involve your kids
The most time-consuming part of making sauerkraut is the 8-10 minutes of cabbage squeezing needed to release the liquid that creates a natural brine. As I stood at my kitchen counter massaging cabbage until my hands cramped, I wished I had asked my five or ten-year-old daughters for their assistance. Making sauerkraut is a perfect activity to involve little ones because there's virtually nothing they can do to hinder the process. Squeezing, pounding, squishing, and stuffing cabbage into a large jar is an easy task for young kids. They can't mess it up! Bonus: involving them in the process should make them more likely to give the kraut a try when it's ready for tasting.
2. Save the core and grate it with a box grater instead of discarding
The instructions in the video say to cut around the core and discard it. But I prefer to utilize the entire cabbage by saving the core and shredding it with a box grater. This cuts your waste and stretches your head of cabbage even further.
3. Stick to the salt measurements
If you end up adding more shredded cabbage to your mixture (like me), don't add more salt. Take it from my experience. The cabbage reduces greatly when squeezed so your volume will reduce by over half. I ended up adding a second portion of shredded cabbage to my bowl (along with more salt) and my kraut is a little salty. Still edible! But I wish I had been warned that the cabbage will shrink significantly, and when it does, just add more fresh cabbage to your mixture instead of making a whole second batch.
All in all, the Kraut Kit makes for a perfect motivator for anyone wanting to try sauerkraut. It's simple, easy to use, and most importantly, it gives you the confidence to branch out and try other fermented foods right in your own home.
I will be making another batch of sauerkraut (with my kids) and enjoying this re-usable system for years to come.
About the Author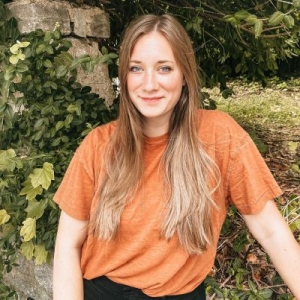 Meet the Haselmayers (@homegrown_education). We are a nourished fam, living on hunted game, homeschooling our babies, running small businesses, and leaning into the Lord's calling. Two years ago, I wanted a way to teach my girls about real food, food freedom, and the beauty that comes with nourishing ourselves well. It is our mission to help shape the way the next generation views food, cooking, and proper stewardship of health.